Primum Estetica is a medical and aesthetic clinic established to help women and men effectively deal with the changes in their intimate sphere and appearance caused by the passage of time, the pace of life and stress.
The touch of time on the human body is not very noticeable at first. However, as we enter the fourth decade, muscle mass gradually begins to decline, hormone levels change and functional problems appear. Women are more likely to experience symptoms such as reduced sexual desire, dryness of the vaginal mucosa, incontinence. Men experience erectile dysfunction, reduced libido and a higher incidence of prostatitis.
Today, there are already options for a safe, reliable and fast solution to these problems. You just have to dare to talk to specialists. And modern medicine is already capable of taking at least 10 years off the biological age, restoring well-being and joy of life.
Sometimes problems of an intimate nature are not caused by age. Young women after childbirth experience them too. Unpleasant things like incontinence, vaginal looseness and dryness or perineal scarring reduce self-confidence and affect personal life.
The mission of Primum Estetica Clinic is to empower the achievements of modern medicine and to do everything possible to make our patients enjoy their bodies and their intimate life again.
To do this, we have gathered a team of experienced Lithuanian and foreign doctors and beauty specialists, and equipped ourselves with the most innovative equipment.
The clinic's women's health is cared for by the highest level of obstetricians, gynecologists and diagnostic breast doctors. Professionals in various fields consult, perform procedures and operate here: dermatologists, urologists, abdominal and general surgeons, plastic and reconstructive surgeons, physiotherapists, hair removal specialists, etc.
We carry out the laboratory and instrumental tests necessary for diagnosis.
Primum Estetica Clinic No. 1 – aesthetic, functional and reconstructive gynecological services that significantly improve the quality of women's lives and restore self-confidence. The most popular are: hyaluronic injections for vaginal tightening, laser treatments for vaginal dryness and vaginal rejuvenation, and vaginal tightening operations.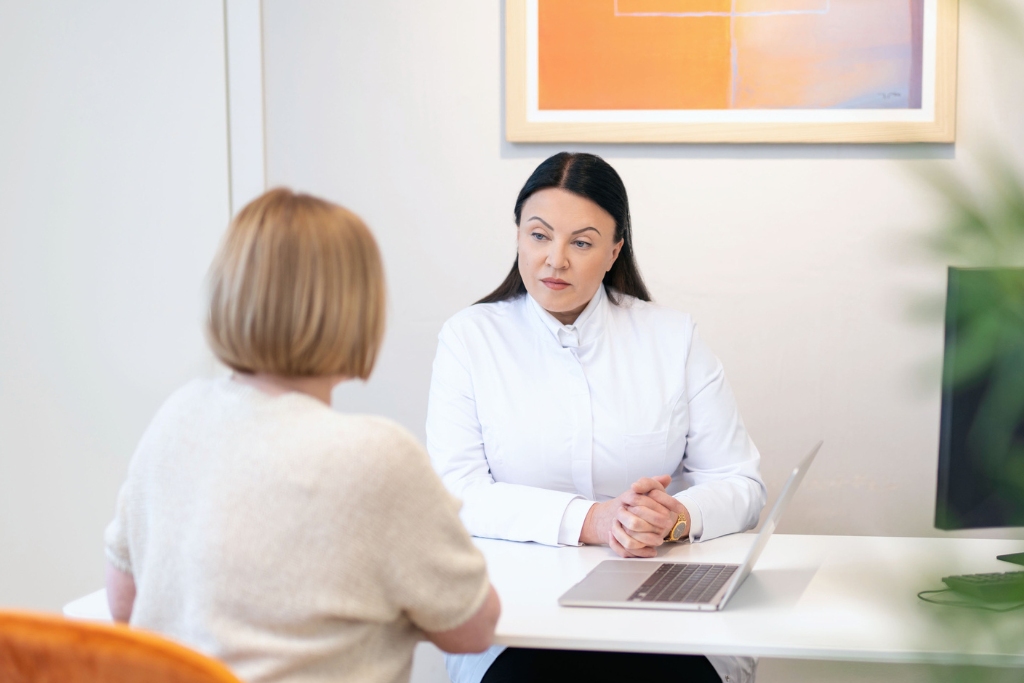 The clinic is the only one in the Baltic States with a modern laser "MonaLisa Touch" (DEKA, Italy), which is used by obstetricians and gynecologists to treat vaginal dryness, stress urinary incontinence, correct uterine and vaginal drooping, and rejuvenate the internal and external genitalia in a painless procedure lasting just a few minutes.
Primum Estetica's dermatologists and plastic surgeons help resolve a wide range of health, function and appearance problems.
The clinic is popular with patients for the high quality aesthetic and therapeutic dermatology services it provides. The most popular aesthetic dermatology services include the rejuvenating Secret RF fractional micro-needle skin rejuvenation procedure with PRP application, botulinum toxin injections, and hyaluronic acid filler procedures.
Primum Estetica specialists are highly appreciated for their therapeutic laser treatments and the possibility to safely and precisely remove not only common skin lesions such as moles or papillomas, but also condylomata, a variety of benign lesions in the genital area, stretch marks, scars.
The most popular beauty surgeries among women: eyelid surgery, liposuction, breast augmentation with implants, abdominoplasty. Signs of ageing such as wrinkles, darkening of the skin and loss of facial contours are very successfully addressed by injections of botulinum toxin, PRP and hyaluronic acid fillers, and laser skin rejuvenation procedures.
Men are also increasingly turning to our clinic. We take care to keep them healthy and beautiful. Among the most popular are aesthetic urology procedures: penile thickening with hyaluronic filler, P-Shot – PRP injection to improve erectile function and rejuvenate the penis, and treatment of erectile dysfunction (impotence) with shock wave therapy.
Today, men no longer shy away from botulinum toxin injections, laser skin rejuvenation, liposuction, abdominoplasty or eyelid surgery. They also seek facial contouring with hyaluronic acid fillers, neck tightening, and hood reduction.
To save patients' time and investment, we perform several operations at the same time. For example, a plastic surgeon can perform a breast lift and a gynecologist can perform a labiaplasty at the same time. These complex operations significantly reduce rehabilitation time and the body is less affected by general anaesthesia.
At Primum Estetica, we guarantee confidentiality and have created a cosy environment and comfort.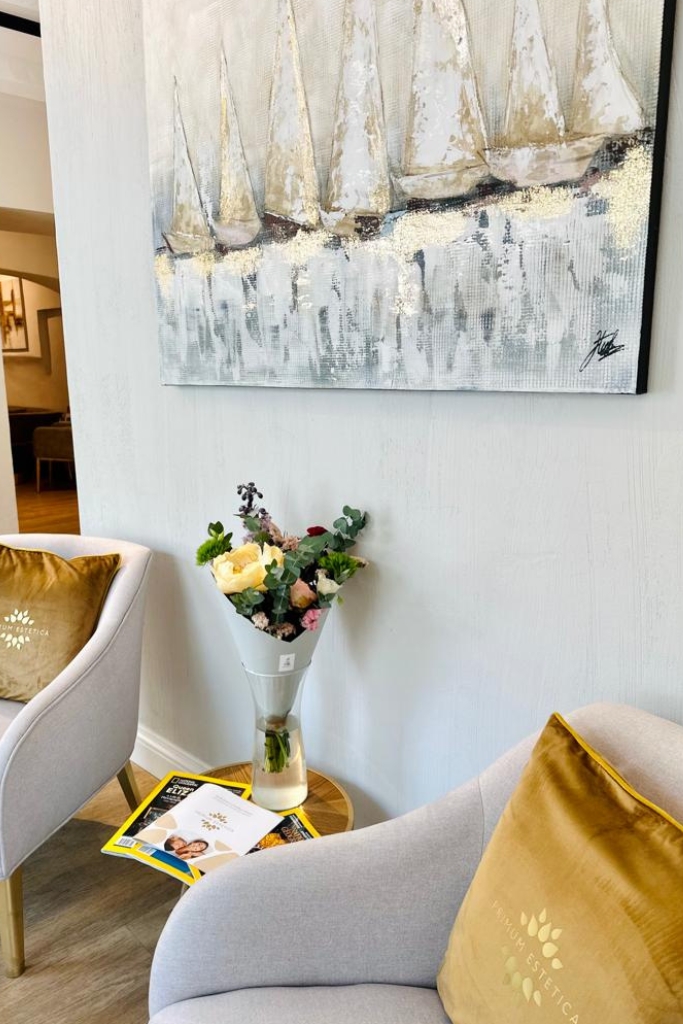 Our clinic's specialists are constantly improving their skills in Lithuania and abroad, taking part in various international congresses, conferences and practical seminars.
Under the roof of Primum Estetica is one of the largest training centres for aesthetic, functional and reconstructive gynecology in the Baltic States. Renowned specialists from Switzerland, Germany, Italy and Poland come here to share global treatment and scientific innovations and experience. These are practitioners and scientists with many years of experience in their field, who conduct clinical research and publish in peer-reviewed scientific journals.
One of the founders of the clinic, Assoc. Prof., MD Daiva Bartkevičienė, is the President of the Lithuanian Association of Aesthetic Gynecology. The aim of this association is to make a significant contribution to the promotion of innovation in aesthetic surgical gynecology both in Lithuania and in Europe. Assoc. Prof., MD D. Bartkevičienė periodically organises international conferences on aesthetic and reconstructive gynecology, which attract a great interest of gynecologists, plastic surgeons, dermatologists, family doctors and specialists.
Many years of practice, continuous training and development, state-of-the-art equipment – all this ensures that patients of Primum Estetica receive world-class services. The professionals working here listen to each patient's expectations and do their utmost to solve their individual problems that prevent them from enjoying life.
We are glad that Primum Estetica is known and trusted not only by Lithuanian patients, but also by patients from Germany, Norway, Switzerland, the United Kingdom and other countries.
We bring back the joy! Live with passion!